Before we jump in I want to point out that these are some of the thresholds that I noticed as our company grew. Some companies will experience different resistance points; but as a rule of thumb, most businesses probably follow the normal path to growing past their thresholds.
I hope you use our experiences of trial by fire to pick the accelerated path to so that you can take your business to a different level!
0 - $250k Nose to the Grindstone
Let's bust our tails and fly through this threshold like it never existed!
These early stages are the hardest to apply the techniques laid out below, but if you can do it now while you are starting up, the effects down the road will be astronomical.
Accelerate your growth by following these points:
$250k - $500k Brute Force & Awkwardness
This can be a tough phase because you are stretched so thin and are wearing ALL the hats. This is the time to start putting in the foundational blocks upon which your entire business will grow in the future. Remember, you are on the accelerated path and are not here to grow a traditional business! You are growing a phenomenal business that is going to provide for years to come: keep pushin, it's go time!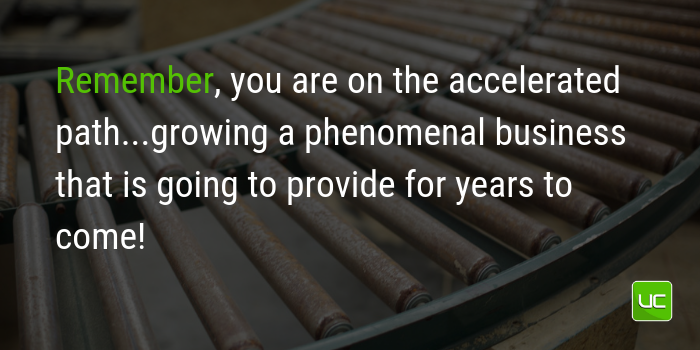 $500k - 1M The Good Ol Days
This threshold was a love/hate for me. We were going through this phase during the recession. Without a doubt this time period of our business is when we learned how to survive. It took a lot of pain, hard work, and grit to get through this phase. Looking back, it was the single most instrumental time in our company history that forged us into what we are today.
If you can implement these points now you will smoke this threshold and be well through the next one before you know it.
$1M - $2M What have I Done
This is a tough stage but it will be another defining moment in your growth story. This is a time to really focus on what you are good at as a business. By this time if you have followed some of the earlier points you are working ON your business more and more each day. Use your foundation and leverage it to hold the growth you are about to experience.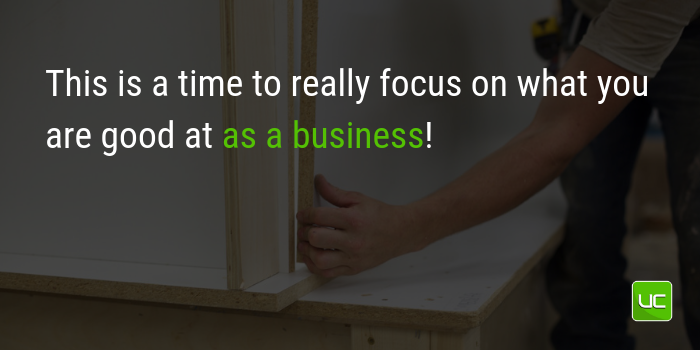 $2M - $5M Feed the Beast
This is the stage of growth our company is in and soon we will be through this threshold and able to write about $5M -$10M.
I can't wait for that!
This stage was the first time in our growth progression that sales are our bottleneck. We have capacity to burn, a phenomenal group of employees, and a shop that is ready to double in size over the next year. Jump in, the water is perfect!