I've said it before, and I'll say it again: right now is a great time to focus on improvements and changes that will strengthen your shop. I predict a massive surge of work is around the corner because of all of the pent-up demand from the COVID virus. Shops that are prepared for it will be busier than ever.
With retail environments permanently changed because of social distancing, I think stores will be spending the next few years updating commercial checkout counter designs. These changes have the potential to turn into significant business for shops that have the capacity to take on the work.
How many of those jobs could you capture if frameless cabinet boxes weren't a bottleneck? Read on for my top three reasons why you need to consider finding an outsource partner for your frameless cabinet boxes.
1. Outsourcing converts more of your fixed costs to variable
I talk about this all of the time because reducing fixed costs can completely transform a shop. Anytime you can convert your costs to variable, you win. You only spend money when you need to (and when you have it) — which means that you won't be spending money when you don't have cash coming in.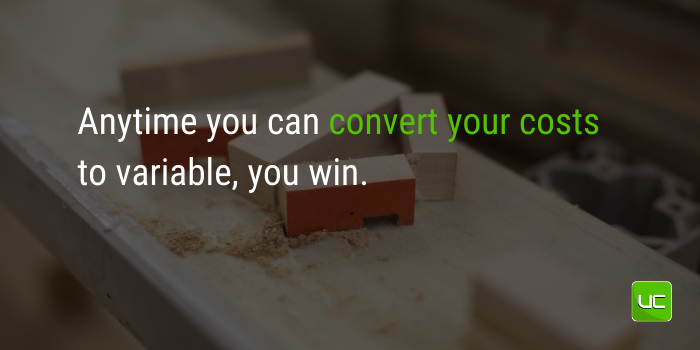 When you're slow and you don't need to use your outsource partner, you're not incurring material, inventory, or work in progress costs. You're only paying for parts that you need for active jobs. During slowdowns like the one we're in, that can make the difference between surviving the storm or being sucked under by it.
2. Outsourcing infinitely increases your capacity
This is a huge one. "Infinitely" might be a touch of an overstatement, but to some extent, it's true. With the right outsourcing partner, you can substantially grow your capacity much quicker than you could on your own. When you reduce your manufacturing time, it's going to increase the time that you have to focus on selling, which will bring in more work. Then, as you sell more, you'll just order more components from your outsourcing partner.
Outsourcing becomes a snowball as soon as you get it rolling.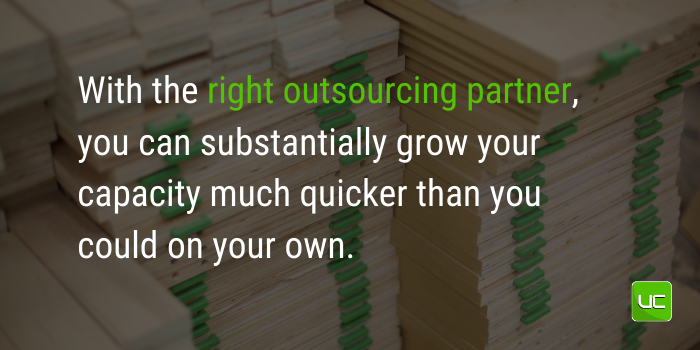 3. Outsourcing lets you focus on what makes you money
More than likely, you aren't making huge margins on the standard production cabinets that go into an average building. Most millwork shops make their money on custom and high-end items. Keep that high-margin work in your shop and consider outsourcing the lower-margin work like frameless cabinet boxes. When you slash the time you spend on manufacturing jobs that don't earn you as much, you'll have more time to focus on the money-making jobs that really make a difference in your profit.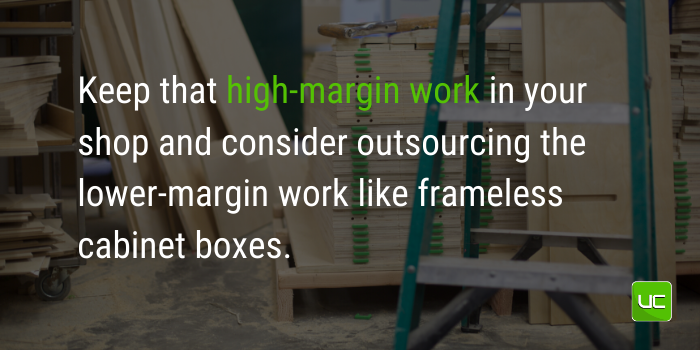 BONUS: Outsourcing substantially increases your efficiency
The assembly time of Lockdowel cabinet components is generally half of the time of a traditional dowel or confirmat screw cabinet. What could you do if you freed up half of your production time on those lower-margin jobs? How many new jobs could you capture if you spent even a fraction of that saved time on sales?
If you'd like to learn more about how outsourcing Lockdowel components with Ultimate Cabinet Components can transform your business and slash your manufacturing time, download our eBook below. You'll learn the five steps my shop took to double our assembly speed. Get in touch if you have any questions.