The first time that I remember ordering online was in college. I had heard about Ebay and how you could buy things people were selling. I was skeptical so I bought something for very cheap. I remember it to be something for my stereo.
After spending an eternity getting a PayPal account, I made the deal. That was in 1998.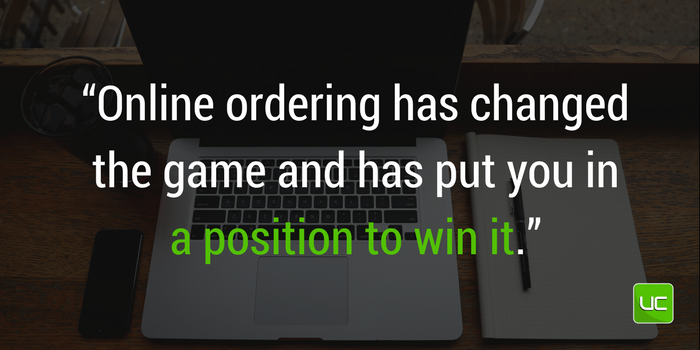 Back then, I don't think that the internet was well suited or ready for selling anything much other than stock products sold from a picture, and I certainly never imagined it having a place in the cabinet industry.
Little did I know, the internet would change the industry entirely, and enable those working in it to achieve greater success than ever before.
The need to order cabinets online
Outsourcing has become a huge topic in the cabinet industry, and for good reason. It is the ONLY way you can double sales without adding any debt, labor, or additional capital expenses, leading many to adopt the strategy.
However, folks usually face a problem when it comes to the actual process of ordering the outsourced product.
If you have ever gone through the traditional process of ordering components, you know what I am talking about. I am talking about all the time that you have to spend getting your component source provider on the same page as you.
After explaining all the particulars of your system, then you can finally dive into sending drawings or a cabinet list over for the company to price.
Painful is an understatement.
And if time is money, the outsourcing process is expensive. Outsourcing may double sales but is it worth the headache and the time and money lost?
In comes the internet.
The benefits of ordering cabinets online
Online ordering of cabinet components allows buyers to experience all the benefits of outsourcing, with none of the frustration. Before you decide it's too good to be true, take a look at just a few of the benefits of ordering cabinet components online.
Benefits of Ordering Cabinets Online:
Online ordering gives you real time pricing so you can shop with confidence that what you see is exactly what you get.

No more bouncing quotes back and forth until you get the dreaded order confirmation that you have to comb over with a magnifying glass. And, god forbid, you miss something on that confirmation.

Order tracking for real time status updates via email. Once an order has reached a certain milestone in the process, you will receive an update letting you know when you need to ready the troops for some assembly action.

There is an easy learning curve to get familiar with the online ordering system. You can be up and running in a few minutes and making bids in no time.

In the past, ordering cabinet components has required heavy customization and long lead times. With

online catalogs

, you can start making bids for projects with real time pricing and plenty of customization options to fit almost everyone.

Additionally, with back end websites, like

Allmoxy

, it makes it possible to build complex online offerings that fit everyone.

The ability to create bids and precisely estimate your hard costs on any job. This is huge. It is kind of like predicting the future. If you know your precise costs, you know exactly how much to bid to make money.

Take control of your delivery date. Have a rush job? Plug in the date you need it by and if possible it will be done. Not so rushed on a job? Then request a later date to track more closely with the progress of the job.

You simply don't have to talk to your component manufacturer on every job and you can just order online, making the process of ordering cabinets a little less painful.
ordering cabinets online opens new doors
Ordering cabinets online not only eliminates the headache of ordering, but also lets you reap the full benefits of outsourcing effectively. It means that, not only are new doors going to open, they are going to open to possibilities you have never even considered before.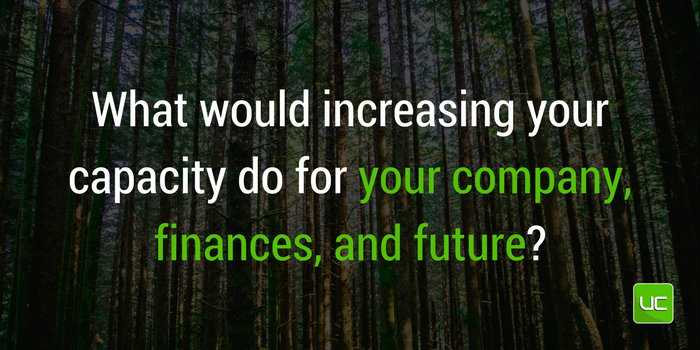 Possibilities like actually being able to build a sales model to have a consistent amount of work. (Stay tuned for my upcoming article, "5 Ways to Increase Cabinet Sales.")
Possibilities like the time to service your customers like you have always wanted to but haven't from being stuck behind a saw. (Stay tuned for my upcoming article, Better Customer Service: The Experience Package.")
By outsourcing your components you are also adding virtually unlimited capacity without spending a dime. Think about that for a second, what if you could triple, quadruple, or decaruple your capacity? I may have just made up that last one, but you know what I mean!
What would that do for your company, finances, and future?
the hesitations of ordering cabinets online
If ordering online concerns you because you don't want to assemble cabinets in the "same ol way", stay tuned for my upcoming article, "RTA Cabinets That Don't Slow You Down". Subscribe here to receive upcoming articles.
This article will detail the advantages of the Lockdowel system in RTA (Ready to Assemble) cabinets. In short, the Lockdowel system aligns perfectly with the purpose of outsourcing; Double your capacity with no additional investment. Lockdowel assembles crazy fast with nothing more than your hands and the occasional mallet blow.
the bold switch To ordering cabinets online
From my hero CEO, Jack Stack, "You gotta wanna."
We all want life to be easier, especially our business. We want more time to allocate towards growing our business, increasing our sales, upping our customer service, or whatever is important to you.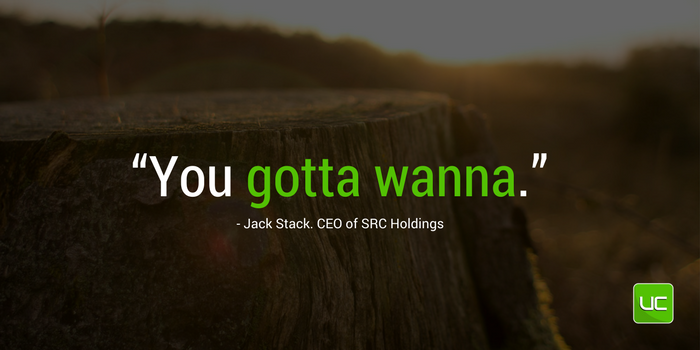 You gotta' wanna' improve your business to try this, even if it means wandering away from all that you've known. If you have ever tried in the past and it didn't work, try again.
The online ordering aspect has changed the game and has put you in a position to win it.
We are continually updating our online experience. Check out the ordering system and give us some feedback or ask us some questions. We would love for you to let us know how we are doing.