After a busy first month of the year, I've just had time to sit down and outline my top goals for 2019. Here are the areas that we are looking to focus on and grow for the rest of the year.
Goal #1 Grow our top line revenue by 35%
While this may seem a bit audacious, I believe it is achievable because of the improvements we have made on our sales funnel process. This is also helped by our ability to understand the vicious sales cycle, and focus on customer closing rate in order to avoid it. When we evaluate our numbers at the end of this year I think we will see, for the first time, some of the benefits of all the hard work we have been pouring into our systems.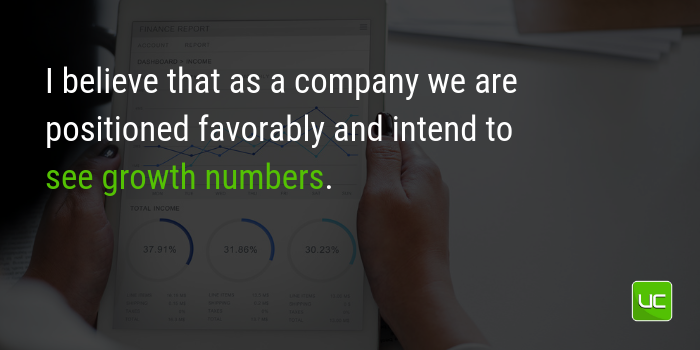 Goal #2 Speaking at the AWFS event coming up in Las Vegas
If you don't know anything about AWFS, it's the largest woodworking gathering in the nation, and you have to check it out. I'll be putting on a seminar about how to work on your business, which is something I am passionate about and very much looking forward to being a part of. If you are already planning on going, let's meet up! I would enjoy getting to hear about your business and learning what others in the industry are doing to further their success.
Goal #3 Production: Improve our output volume per employee
This year, we intend to improve our output volume per employee by 40%! Once again, this is a very audacious goal. However, we have several improvement projects in the shop that have already doubled our efficiency in certain aspects of the shop. By doing more things to increase efficiency and focusing specifically on this goal, I believe that we can achieve the result, even if it takes us all year!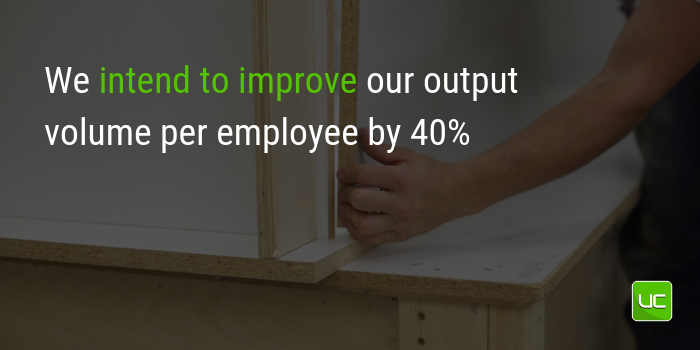 Goal #4 Reduce Breakeven by 20%
One of the hardest parts of running a business is the sales process, and I've spoken on this many times before. A point of focus for us this year will be to reduce the amount of sales we have to make by 20% before we breakeven. Meaning, we want to lower our threshold in a variety of ways: paying off debt, improving shop efficiency which lowers labor cost, and buying materials at better prices. These are just a few of the ways that we will be looking to attack our break even for the next year.
Goal #5 Host a Conference for The Push Through
Toward the end of the year in September or October, i'm hoping to host a conference. It will feature some keynote speakers from the industry and will take a deep dive into many of the things that we have talked about in the blog. Networking with like-minded people in the cabinet industry is essential, and this would provide a great opportunity for everyone who chooses to get involved.
Some people say that 2019 may be a down year because the housing market will be soft.
They want to forecast doom and gloom and claim that business will be stagnant. But I believe that as a company we are positioned favorably and intend to see growth numbers in all of the metrics we track.
What are some of the metrics that you track and how do you think they will fare this year? I'd love to hear about your key performance indicators and some of your goals for 2019!