The ideas that drive Theory of Constraints can revolutionize your business.

The ideas laid out by TOC are very simple and can be implemented with no major changes or additional investments by a business.

Executed correctly, TOC will fix the major problems that plague manufacturers, like schedule, inventory and even sales.
Ultcab.com releases cabinet shop articles weekly. Get them straight to your inbox by subscribing.
---
We all have business problems
At some point, every cabinet shop owner has faced the problem of running behind schedule. So we work all nighters, weekends, and do whatever it takes to make it happen….only to ultimately find ourselves stuck back in the Vicious Sales Cycle.
Many shop owners try to apply lean manufacturing concepts to fix this problem. I did the same, but the results came up short. Lean manufacturing means you make each station as optimized as possible to reduce wasted movement because wasted movement does not add any value to the product.
The problem was that even though we managed to optimize a process or area we still couldn't seem to meet the desired delivery schedule. I couldn't understand it. We still couldn't explain the fact that production was not flowing like we all thought it should.
The problem with lean is the fact that is focuses on local optima. Local optima and station efficiency is a must and a great practice, but it's not enough. Shops need something more to answer all the questions that lean manufacturing cannot.
a real fix
I finally found that something more on a visit to a shop near Salt Lake City, where I was introduced to the basic principles of TOC, or Theory of Constraints. This visit, along with Eli Goldratt's "The Goal", a management oriented novel, was the "aha" moment I needed to transform our shop.
The topic of TOC is one that I have become very passionate about in the last year. I talk about it with cabinet shop owners whenever I get the chance. As you will see, it goes beyond just lean manufacturing and gives you the tools you need to finally control your production, schedule, and cash.
Applying TOC, along with our key steps for Making it in the Cabinet Industry, will maximize the amount of cash you can make, while also guaranteeing that you can provide an accurate schedule.
What is TOC?
In short, it is a comprehensive technique for identifying and managing an organization's constraints for obtaining maximum output from a process (or throughput). Said another way, it is a way of identifying a bottleneck in an operation and subordinating all other tasks to the bottleneck or constraint.
In normal teaching we learn that a bottleneck is bad and needs to be eliminated. In reality, when we eliminate a bottleneck another one soon pops up in its place. Check out this great game simulator to explain the difference of concepts.
TOC explains the areas that cannot be achieved with Lean principles alone. In a custom environment or a non-linear flow, TOC can transform a business into an efficiency powerhouse. With TOC, your business can truly operate like a well oiled machine and produce quality products on a reliable, predictable schedule
Key toc Concepts
Drum-Buffer-Rope
After playing the dice game you now understand the difference of a TOC system with a fixed bottleneck. In the book you learn about a concept called drum-buffer-rope.
In short, this means that the bottleneck is the drum. It sets the cadence that the shop marches to. It's output is equal to the entire shops output.
Buffer is the station or area directly before the bottleneck. It is absolutely vital to keep the buffer stocked at all times to fully maximize the efficiency of the bottleneck.
The rope is the signal from the bottleneck to the beginning of the line that it is soon to need more product.
True Inventory Control
In an efficient TOC system inventory will remain at the lowest level that it possibly can because there are far fewer WIP (Work In Process) parts and pieces on the shop floor. Inventory can completely drain a business of all its cash while at the same time remaining at full capacity.
A lot of businesses go under because they run out of cash, not because of lack of work.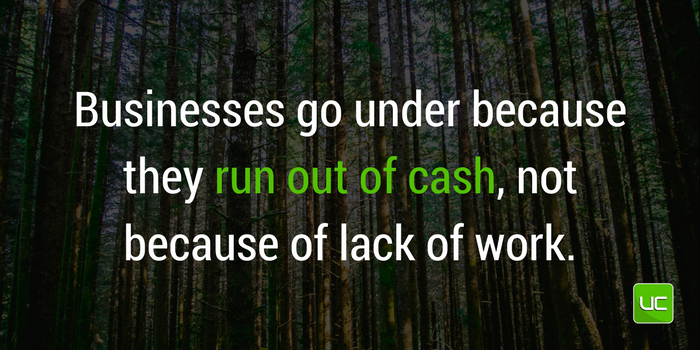 Keep a Schedule
I mean really keep a schedule. Imagine the power that would come with being able to precisely predict when you were going to deliver product and be right much more often than you were wrong. If you nail your bottleneck down and it doesn't move around, then you can subordinate your schedule to that bottleneck.
Let's do a quick example:
If your operation has a finish booth it is likely that could be your bottleneck. So the buffer would be the prep area directly before the booth. If you reduce your batch sizes to what a run would be through your booth, you should be able to figure out how many runs per day or week can go through the bottleneck.
After you figure out how many runs per week you can get through the bottleneck, you can establish a schedule for the input and output sides of the booth.
it's simple
Sound too simple? Well it's not. It really works if you identify your true bottleneck and subordinate your entire business to it. Next, try applying that logic to your entire business.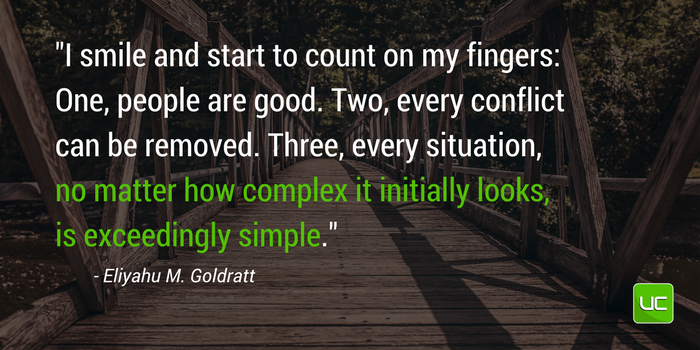 What if your manufacturing process is the bottleneck? Could you outsource your components to nail down your bottleneck at assembly, in turn doubling your capacity with no investment? Food for thought.

5 steps to apply toc
Start small. First, play the online game to gain a better understanding of basic TOC principles and to see how this could affect your own operation.
Second, start to identify the possible bottlenecks in your operation. Lean on your employees for the answers as they know as well or better than you do.
Third, find an optimal batch size to make the bottle neck efficient.
Fourth, figure out how much to stock in the buffer.
Fifth, figure out how to identify a delivery schedule based on your bottleneck output.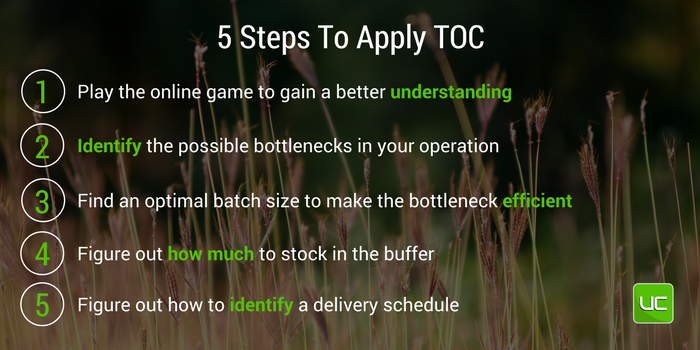 Partner up
Visit utcab.com to see the TOC efficiency at work and to get a look into an outsourcing supplier that could be your partner in your TOC journey.
This article may leave more questions than answers but we are here to help. Please leave your thoughts and continue the conversation about this or any other topic of your liking.